Gabriel a"h and Marcelle Chehebar
Volunteer Division
Changing the World One Person at a Time
Volunteers are the heart and soul of our organization. We strive to empower our volunteers with a variety of fulfilling opportunities to give back to others. Through unique experiences that cater to every individual volunteer's skills and area of interest, we provide rewarding and engaging opportunities while offering support to our community.

This Year's Highlights
New Volunteers Added During COVID-19
Hours Donated by Volunteers
Hesed on the Go Rides Donated
PROGRAMS
Volunteer Captains Program Funded by UJA-Federation of New York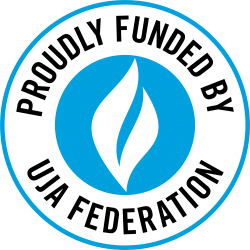 This innovative program connects volunteers of similar skills and interests with a "Captain" in their designated area. Our team sends opportunities to the Volunteer Captains, who then share them with their groups in specialized areas such as law, medical, food, mental health, and more. This system allows us to fulfill the needs of our community by tapping into volunteers with experience in a variety of areas.
Stephanie and Jack Mosseri in honor of their parents
Team SBH
Our network of devoted volunteer athletes and coordinators work hand-in-hand to train and solicit sponsors for all events. Working selflessly to contribute towards the SBH mission and its needs, Team SBH is made up of our "champions for charity." There are a number of events throughout the year, most notably, the Disney Princess Half Marathon and the Family 5K. See TeamSBH.org for more information.
Shabbat Deliveries
Volunteers help local seniors and widows welcome in Shabbat by delivering hallot on Friday afternoons. These deliveries are often accompanied by a much needed visit.
Hesed on the Go
There is an ongoing need for volunteers to drive clients, make deliveries and assist SBH in various hesed activities. Hesed on the Go has an extensive list of volunteers ready to drive wherever necessary to get the job done.
Hospital Visiting
At the foundation of our organization is our dedication to "bikur holim," which is Hebrew for "visiting the sick." We offer an array of visiting opportunities to those on the giving or receiving end. Volunteers looking to safely make visits are paired with hospital patients in need of company in the NYC-Metro area. 
Holiday Programs
Volunteers make the holidays extra special for our clients by assisting in programs such as our Hanukkah toy store, Rosh Hashanah and Passover food packages, Purim costume store, matanot la'evyonim, mishloah manot and more.
Sedaka Box Campaign
Volunteers distribute and collect kuppot/sedaka boxes from homes and stores around the area.
Hesed Mission
An all-day adventure of hesed is an experience no one forgets. Since our first mission in Spring 2015, SBH has coordinated dozens of Hesed Missions for volunteers to experience and enjoy.
Hesed-A-Day Program
Learn more about our volunteering opportunities! Check out our Volunteer Booklet here.
Instagive 
The Instagive team continuously strategizes and innovates new avenues for young adults to support SBH through donations and sponsorship. For more information or to sign up visit sbhinstagive.org