Albert J. Sutton & Sam N. Sasson
Career Division
ENSURING OUR COMMUNITY'S WORKFORCE
With the supervision and support of our exemplary staff and volunteer advisory team, the Albert J. Sutton & Sam N. Sasson Career Services Division stands as the premier job readiness and placement program for anyone seeking employment or looking to hire. We assist both employers and job seekers as they navigate the challenges of today's job market across all industries.
CONTACT 718-787-1400
This Year's Highlights
Free Computer Class Registrations
Total Salaries Obtained in 2020
Job Placements With Starting Salaries of $100K+
PROGRAMS
Job Placement Program
Our staff of professional Job Placement Counselors connects hundreds of job seekers each year to our network of over 2000 employers. Job openings are met with a rigorous search through our vetted potential employees to find the individual who best meets an employer's needs. We continuously work on improving opportunities for job seekers, in the hopes that no one should feel helpless upon graduating, losing a job, or looking for a fresh start.
RISE: Job Skills & Computer Training Workshops for Women
Our curriculum includes a track specifically designed for women looking to enter the workforce or increase their earning potential. We hold these classes at convenient times to fit into the schedules of women who are often juggling many responsibilities.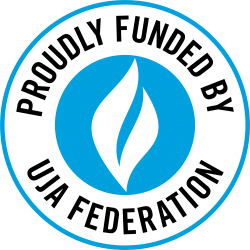 Sponsored by UJA-Federation of New York
Elliot & Joe Franco & Families Career Coaching Program
An extraordinary way to connect job seekers with successful professionals who can provide support and guidance of their industry and area of expertise. The job coach acts as the "captain" of their designated job seeker, ensuring the process of finding a job is given the time, counseling and care it deserves.
Young Professionals
We offer an exciting mentorship program that serves as a platform for young adults to take the next big step in their careers. Participants in the program go through a rigorous selection and placement process, resulting in a group of our community's most elite college students. The selected students receive internship placements, advice and coaching from industry leaders, along with an SBH leadership building program.
To learn more about the Young Professionals program or apply for a mentor or internship, visit www.sbhcareer.org. 
Triangle Capital Skills & Training
To help prepare job seekers for their future placements, we offer a number of training and skills development opportunities. These include working one on one with our professional résumé writers and interview coaches. We also run a number of career events throughout the year on various topics such as networking events, panels, lectures and more.



Funded in part through a grant by DYCD
 Merchant Factors Internship Program
High school seniors and college students work with our team to secure incredible internship experiences in a variety of fields. Students meet with our professionals to create their resumes and prepare for interviews, ensuring they find the right placement.
testimonials
" You saved my life. Thanks to the team at Career Services. I am working at a great company. My wife, kids and I are doing much better. My marriage is saved. I am back on my feet. You gave me my dignity. Thanks to you, I went from hopelessness to hope. "
" SBH is not a workplace; it is a hub of hesed. Helping those in need is gratifying. When your client gets a job, you feel great that Career Services gives them the opportunity to provide for their family and themselves.
Sigalit, Career Services Job Developer "
" I wanted to let you know that I have accepted a new position. I want to express my deepest gratitude. From the moment I contacted CSN, I felt the immense support and power of the community and SBH. Not only did you open your network, but you made my family's well-being your priority; I am immensely grateful. "
" It is very humbling to know that at any time of the day or night, both of you are willing to help an unknown. You have not stopped trying to come up with a solution and have taken time away from your personal and professional time to do this! Thank you is not sufficient. I thank you with heartfelt gratitude and sincere well wishes. "